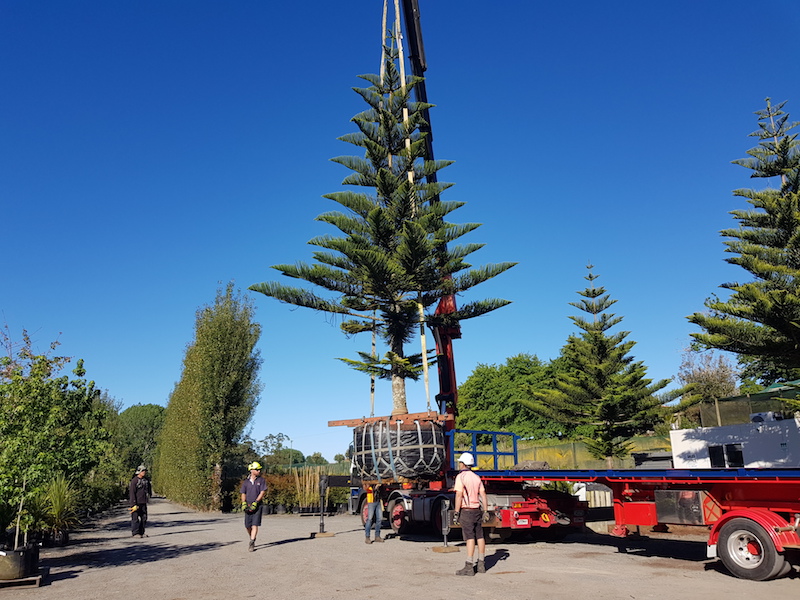 Transplanting trees is a cost effective way to provide a site with larger trees for much less than the price it would cost if you purchased trees from a nursery.
Special pricing can be given based on the quantity of trees being moved. We have been transplanting trees for over 30 years, We specialise in large tree. We strive for the highest rate of survival and will use our expertise to ensure optimal health of any trees moved. We travel all over the country Planting and/or Transplanting Trees. We can even dig your trees and place them in a holding area until you are ready to place them. There are many options available to make use of your trees, and/or trees that you may have on someone else's property. Call us today to discuss specific questions that you may have.
Tree spade or no tree spade?
Sometimes simply using a tree spade is not possible, trees may be delicate or very close together so therefore it is necessary to hand dig these trees. We are specialists in this area and take all possible precautions in delivering this service. Trees are prepared prior to digging and our employees are very experienced in tying the branches to prevent breakage, as well as properly tying the root ball. We work on all kind of jobs and have successfully transplanted trees in the following areas
Hotels and Resorts
corporate areas and office buildings
Golf Courses
Public highways and roads
Sports Venues
Museums
Zoo's